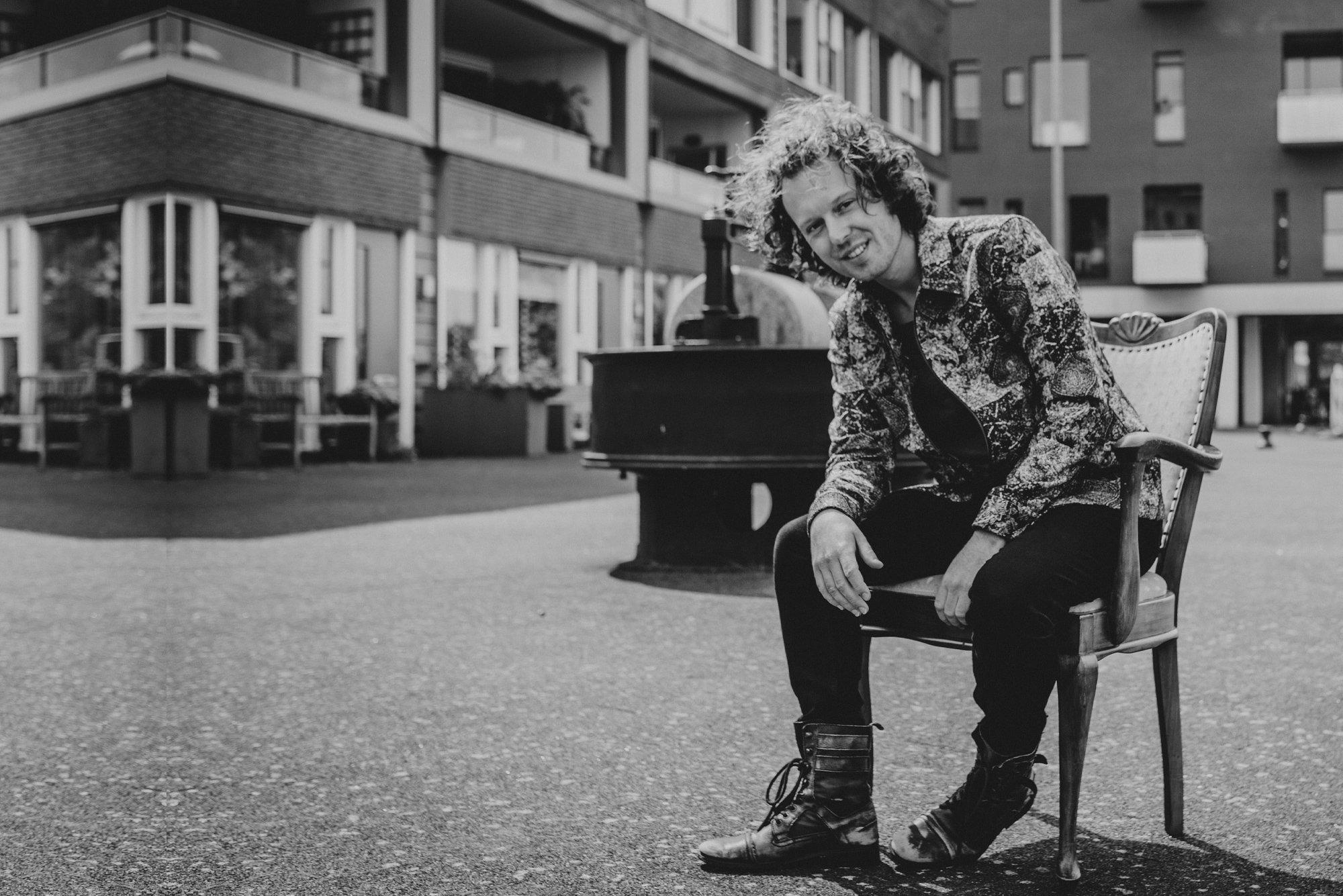 Raoul & The Wisemen
What a year it was, going from lockdown to lockdown. We took the time to write new music and right now we're preparing for recording sessions in the studio together with wonderful producers David Hoogerheide and Iwen Legro. New music is expected in April 2022, we'll keep you updated! Do you wanna listen to our music? Check out our first EP on Spotify or watch the acoustic gigs we did in the summer!
BIO
Raoul & the Wisemen are a Dutch Indie popband from the East of Amsterdam. Their sound is warm and clear, their songs melodical and romantic. Do you know Keane, Ásgeirm HAEVN and Hozier? You might like R&thWM too!
They question and investigate. About thoughts, the world around us and how we communicate. Their music is swinging between heart and mind. In the meantime, you'll hear stories about being on the road, and meeting the Slovenian prime minister…yeah really!
Before Corona the four man formation kicked off with their first single 'Conversation' playing on festivals and events in both the Netherlands and Slovenia. The track caught the attention of national NPO Radio 5 show 'Club de Max' where the band was invited as a guest. Airplay of their single followed both on Radio 5 and online. The following singles 'Dream' and 'Time' were released during the lockdowns. Unable to play live, their music found its way online via playlists and gained attention on blogs like My Daily Shot of Culture, (local) radio and interviews in Dutch newspapers. In between lockdowns R&theWM played in duo set up with vocals and guitar. Their Live Summer Sessions tour in gardens, living rooms and roof tops was a success.
In the coming period they will continue to play in this mobile and accessible set up. With new music coming up in 2022 and a living room tour as well Raoul & the Wisemen is preparing for a new musical year!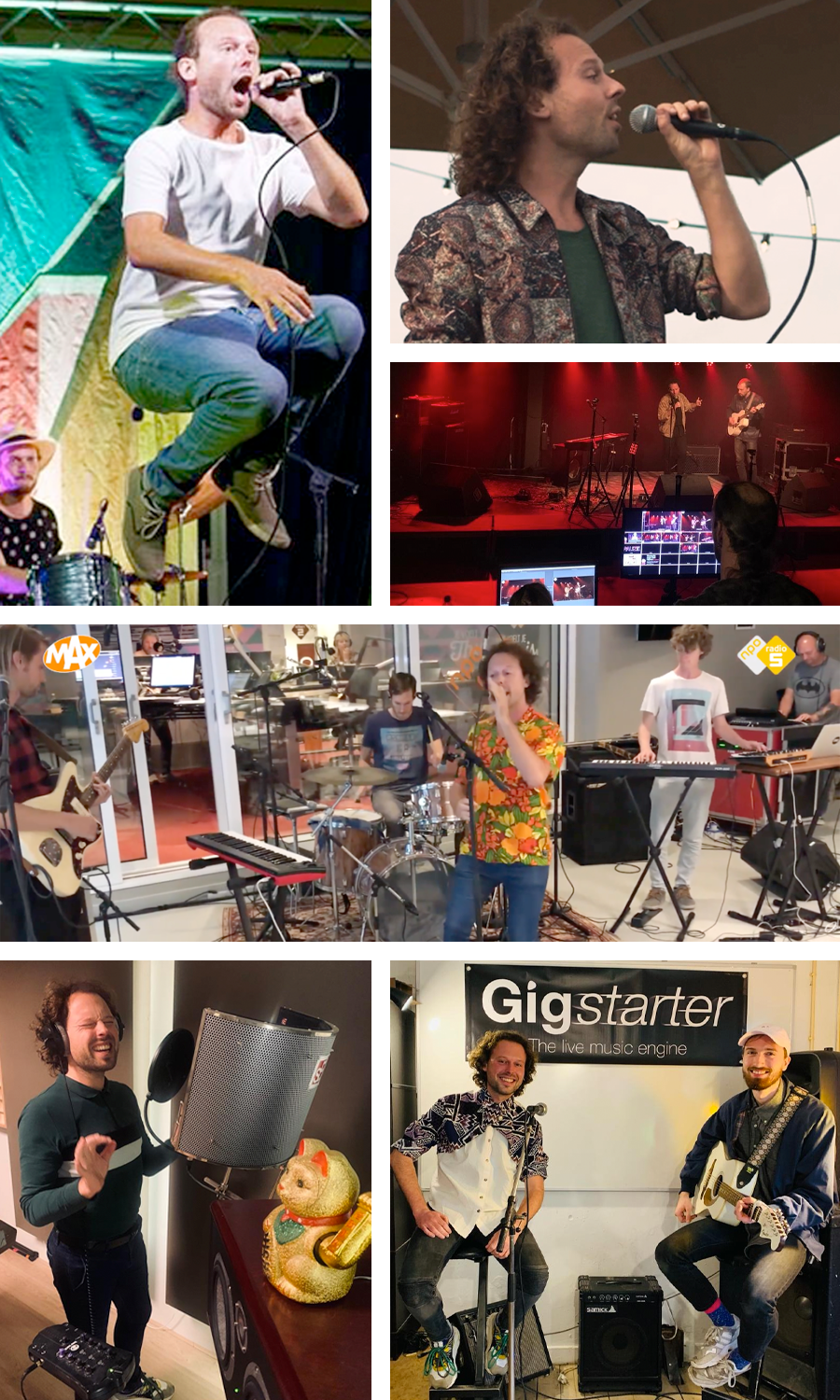 SHOWS
27-11-2021………….Duoconcert Raoul & the Wisemen en NinaLynn; Openluchtconcert Kruithuisje (Alkmaar) 17.30-20.30 uur.

Rescheduled due to corona

03-10-2021………….Puur Liedjes; POPEI (Eindhoven) 15-17 uur.

Rescheduled due to corona

05-09-2021………….BANK15 Kweektuin sessies presents: Raoul & the Wisemen; T-Huis (Breda) 15 uur.

Rescheduled due to corona

31-07-2021…………..Live on Saturday; Muziekpodium de Groote Weiver (Wormerveer) 21.00-22.00 uur. / Livestream concert
18-07-2021…………..Presentatie project "Tonen over Toen"; POPEI (Eindhoven) 15-17 uur.
25-06-2021…………..Miniconcert project "Tonen over Toen"; Vitalis (Eindhoven) 10.30-12.00 uur
12-06-2021…………..Voorprogramma Waltzburg; Muziekpodium Estrado (Harderwijk) 22.00 uur
17-04-2021…………..Livestream (Podium de Groote Weiver, Wormerveer)
11-03-2021…………..HQ Sessions (Gigstarter, Amsterdam) 16:00 – 16:30 uur.
31-01-2021…………..PuurLiedjes (PopEI, Eindhoven) 15:00 – 17:00 uur.
BOOKERS INFORMATION
Show & set up: which concept fits best?
We love performing, and we want to reach our audience in many ways! Therefore, we thought about how we can show our music to as many people as possible? To share both our songs and story, and reach out to you, our audience in the way that suits you.
Would you like to book us? Check out how: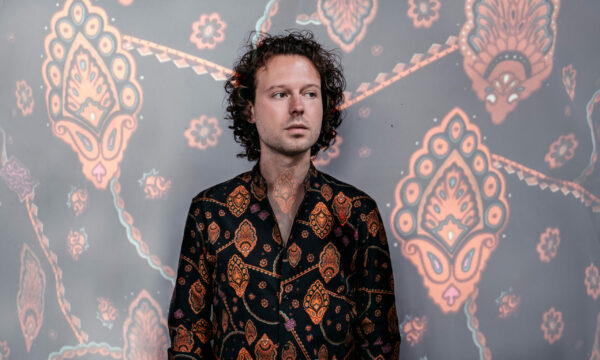 Raoul & the Wisemen
The Band
We play our set originals with the band
Raoul & the Wisemen
Acoustic
We play our set originals in a small band set up. Guitarist and vocalist with some keys, and maybe…a loop station!
Raoul & the Wisemen
Exclusive
We take it a step further and set up an exclusive concept of our band and music. For example, a night with us and our musical friends, or the story behind…more suitable for listening to our music and hearing about the adventures on the road! Maybe your own Raoul & the Wisemen song is music to your ears? Ask about what is possible!
CONTACT
For booking, press or any questions email: